We want to build a youth culture that is DIFFERENT to the ordinary . . . COUNTER to the way everyone else does it . . . that FLOWS with God's love so the the world sees Jesus.  In a word, we want every young person to live to COUNTER the FLOW – CounterFLOW.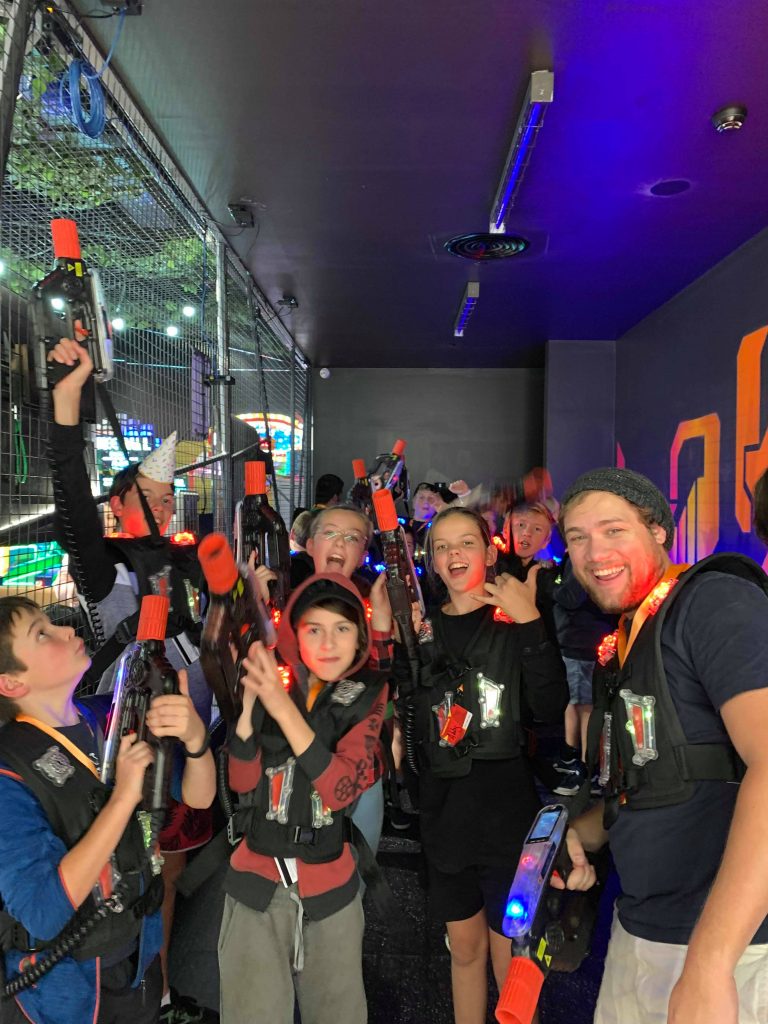 At CounterFLOW Youth Ministries, we aim for 3 things each Friday night – FUN, FED and FRIENDS. We want every young person who comes to have tons of FUN. We want every young person to FED spiritually so they can grow closer to Jesus. And we want the culture of CounterFLOW to be one of FRIENDSHIP, where every young person can be themselves and grow in friendship with others.
So what does CounterFlow Youth actually do?
Giant Angry Birds, messy nights, Laser Tag, scavenger hunts, lots of yummy food, Minute 2 Win It, inspiring and life-changing messages from the Bible, camps, Bowling, great relationships, laughing, and did we mention the yummy food?!?
And that's just the tip of the iceberg!
We also seek to build a new culture!
Jesus came to give us a new way of doing life. He called it the Kingdom of Heaven. At CounterFLOW, we want to challenge young people to begin living the way that Jesus modelled. Generous, loving, giving, serving, helping, caring, radically passionate, worshipful lives. Doing real things to help the needy in our world; growing in compassion and concern for each other and those around us; living lives that show others that God is real and that He loves them radically. We want every young person to experience what life with Jesus can be like.
| Friday | Event |
| --- | --- |
| Feb 3 | Chill Night |
| Feb 10 | Pool Night |
| Feb 17 | Task Master |
| Feb 24 | LazerTag |
| Mar 3 | NO Youth |
| Mar 10 | Party |
| Mar 17 | Escape Room |
| Mar 24 | Fantasy Night |
| Mar 31 | The Ultimate Scavenger Hunt |