Meets fortnightly on Tuesday from 11am
MyTime is a support group for carers of children aged 0 – 18yrs with a disability, developmental delay or chronic health condition (please see flyer for more information).
The calendar is subject to change as the group is flexible in its approach to meet the ongoing needs and requests of parents and thus affords the group more accessibility for all. As such, we may end up replacing a day session with an evening one to allow those who work during the week to attend. Please contact Facilitator Elspeth on 0431 180 529, elspeth.mt@icloud.com or Pastor Matt for more details (use contact page to message).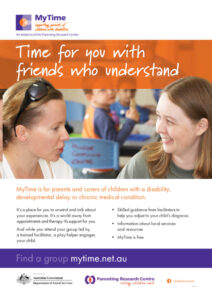 Feb 2
Feb 16
Mar 2
Mar 16
Mar 24
11am – 2pm

Special Outing Pelican RSL

11am – 2.30pm

Complimentary Coffee & Lunch

11am – 2.30pm

Complimentary Coffee & Lunch

11am – 2.30pm

Complimentary Coffee & Lunch